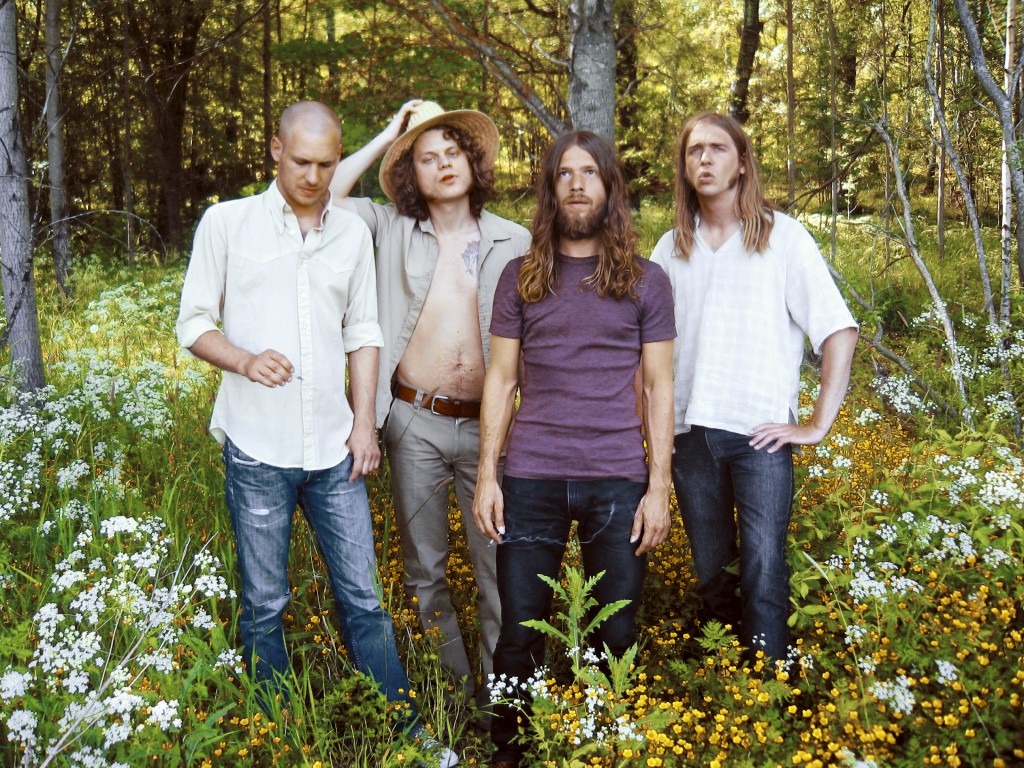 "The Swedes in DEAD MAN hover nebulously in a quadrant between Black Sabbath, Jethro Tull, Captain Beyond's underrated 'Sufficiently Breathless' masterpiece, Aphrodite's Child, Lynyrd Skynyrd, Pure Prairie League and Witchcraft but with a unique atmosphere filled with lush, folkinspired instrumentation that gives them their own special touch when compared to their influences. Stunning…simply stunning." – HELLRIDE MUSIC
It all started as an experiment in 2003. Four musicians from Örebro, Sweden decided to pool their talents and it didn't take long before a new band was formed. Soon after, the moniker DEAD MAN was chosen and the band sprung to life. With each member possessing a wealth of musical experience derived from time spent in various Swedish acts (including the hard rock band NORRSKEN, which featured in its ranks current WITCHCRAFT front man Magnus Pelander, GRAVEYARD members Joakim Nilsson and bassist Rikard Edlund and DEAD MAN's Kristoffer Sjödahl), the band put their psychedelic, folk and hard rock influences into a pot and began to stir. Within a few weeks of forming, the quartet's intense songwriting chemistry generated a solid set of hard-hitting, memorable songs.
The first result of the brew was a mysterious 7" that started to appear in the record collections of stoner and hippie fanatics worldwide titled Ship Ahoy! / Thousand Mile Stare. The reaction was immediate and music fans (especially those who had already seen the band's dynamic live performances) began craving more than just the two teasers songs on the already hard-to-find record. With a number of live gigs now under their belts, the next natural step was to start recording a full-length album. So DEAD MAN snuck into the famous Svenska Grammofon Studion (Soundtrack of Our Lives, The Hives) and began to work.
In early 2006, with a fresh set of songs in hand, DEAD MAN was set to release their debut album. Released via Sweden's Crusher Records, Dead Man was praised by magazines like Rock Hard, Rumore and Metal Hammer, among others. Blending exciting, colorful musicianship with an unforgettable vocal delivery very much like vintage Quicksilver Messenger Service and Jefferson Airplane, the band was described as "a top notch group, one of the very few out there". The album's release and the great reviews were followed up by gigs at the best venues in the capitals of Scandinavia.
In mid 2007, DEAD MAN once again entered the studio to record their second album. If their self-titled debut just the eye-opening introduction, DEAD MAN has certainly awakened the slumbering Scandinavian rock scene with Euphoria. Bridging both the soulful and the psychedelic, Euphoria's dynamic yet incisive songwriting effortlessly fuses with an expansive and emotive tenor. The record is a dynamic listen, thick with warmth and a laid back, confident overall feel. Mysterious tracks like "Today" and the bluesy, up-tempo "High or Low" may catch the unprepared off guard, while melodic cuts such as "Rest In Peace" take an unexpected turn. Dark and psyched-out tracks like "Light Vast Corridors" and the nine minute "The Wheel" usher the listener off to an uncharted territories altogether. Euphoria is a psychedelic rock trip brewed together with the essence of darker and heavier sounds and illustrates the band's incredible songwriting prowess, memorable hooks, and earth-shaking ability to carry off its listener to mindchanging realms of musical consciousness.
While DEAD MAN's debut album made a huge impact on stoner and progressive rock fanatics, Euphoria will take the band far away from being labeled as an underground band and will establish them as a genuinely great rock band, plain and simple. Euphoria is a psychedelic folk-rock trip brewed together with the essence of darker and heavier sounds.
In February of 2009, DEAD MAN will criss-cross the states on its first U.S. tour, further reinforcing the power and beauty of the band's revered live show. DEAD MAN carves its own path, and Euphoria establishes the band as one of catalysts aiming to change the face of psychedelic rock music for the better.
MEMBERS
Kristoffer Sjödahl – guitar, vocals
Johan Rydholm – acoustic guitar, vocals
Joakim Dimberg – bass, vocals
Marcus Allard – drums
DISCOGRAPHY
Euphoria CD/LP, (March 31, 2008). ORDER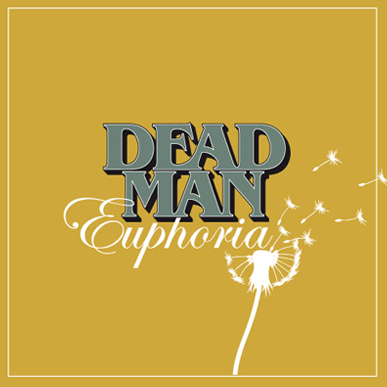 1. Today
2. High Or Low
3. Footsteps
4. I Must Be Blind
5. From A Window
6. Light Vast Corridors
7. The Wheel
8. Rest In Peace
9. A Pinch Of Salt
10. Euphoria
Additional info: Recorded at Buffalo Bongo Studios, Örebro, Sweden. Engineered by Daniel Ruud. Produced by Daniel Ruud & Dead Man. Vintage mastered by Henryk Lipp at Music.A.Matic Studios. Photos by Louise Israelsson. Artwork by Fredrik Fogelqvist.
S/T CD/LP, (January 26, 2006). ORDER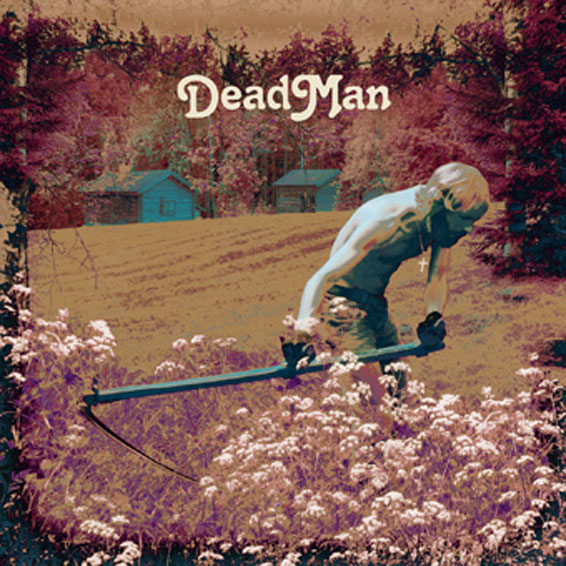 1. Goin' Over The Hill
2. Haunted Man
3. Mumbo Gumbo
4. Season Of The Dead
5. Further
6. Highway
7. Deep Forest Green
Additional info: Recorded 2005 at Svenska Grammofon Studion in Gothenburg, Sweden. Produced by Christopher God, John Rönneklev and Dead Man. Engineered by Christopher God and John Rönneklev. Vintage mastered at Music.A.Matic. Studio by Henryk Lipp. Photos by Jacob Lind & Ulf Andersson. Graphic works & photo by Fredrik Fogelqvist.
Ship Ahoy! 7″, (October 6, 2004). ORDER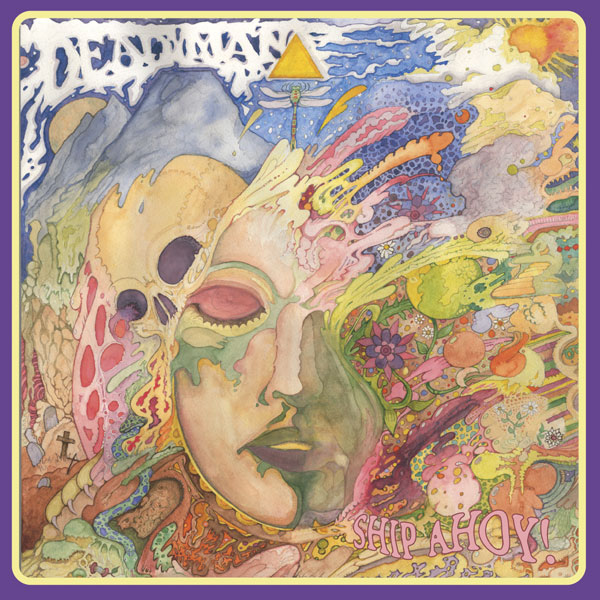 1. Ship Ahoy!
2. Thousand Mile Stare
Additional info: Debut single by Swedish Dead Man (Kristoffer Sjödahl, Joakim Dimberg, Johan Rydholm and Marcus Allard). Front artwork by Kristoffer Sjödahl.