VIDUNDER TO RELEASE NEW SINGLE »THIRST«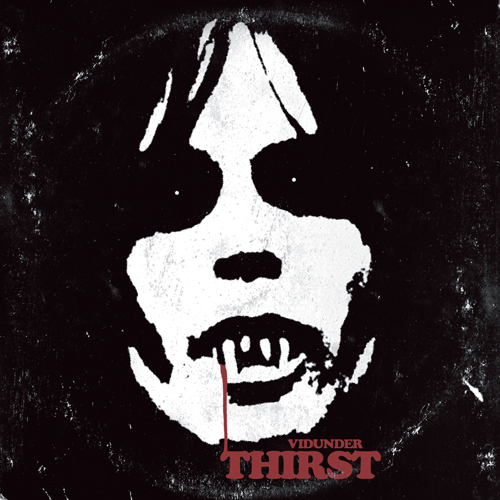 Swedish rock act Vidunder has a new single in the pipeline called »Thirst«, set to be released on June 2nd this year, just before the band's scheduled European show dates (see below). Pre-order available now!
The band comments: "After almost two years of silence we're happy to say that we're finally back at it again! This time with a new 7″ called »Thirst« – A two headed beast coming at you early this summer! It will definitely blow your two colored, left footed tube socks right off."
After the band's latest album success "Oracles & Prophets" the fans has been waited patiently. The upcoming single »Thirst« will be available on 7-inch vinyl (limited to 500) and digital download/streaming via online vendors and at Vidunder shows.
The band continues: "Last but not least, we will do a small tour this summer, together with our friend and string magician Marcus Matt on second guitar! You can count on some classic guitar whining at its finest – so for the love of Aristotle, don't miss this out! See you out there bat-catz!"
You can pre-order the vinyl single now at po.st/VidunderThirst or grab it from one of their upcoming shows. See tour dates below.
»Thirst« track-list:
1. Thirst
2. A Fooling Dream
VIDUNDER TOUR DATES
JUNE 15 – DE, Flensburg, Volksbad
JUNE 16 – DE, Essen, Speakeasy Night
JUNE 17 – DE, Berlin, Monarch
JUNE 18 – DE, Leipzig, Black Heart
JUNE 20 – AT, Vienna, Das Bach
JUNE 21 – AT, Salzburg, Rockhouse
JUNE 22 – CH, Olten, Le Coq D'Or
JUNE 23 – FR, Rédange, Cry-Baby Vintage Car Show
JUNE 24 – DE, Würzburg, Immerhin
JUNE 25 – DE, Oldenburg, MTS
VIDUNDER online:
http://www.vidunderband.com
http://www.facebook.com/vidunder
Crusher Records webshop:
shop.crusherrecords.com or direct link po.st/VidunderThirst